In 2018, the Hanover International Commercial Vehicle Show (IAA) is in full swing in Germany. I think everyone has seen the media show,

Cummins

' clean diesel power and new energy power technology show. In fact, in addition to the strength that can be demonstrated on the IAA, Cummins has been committed to bringing these new technologies into practical use as soon as possible.

Just now, at the IAA, Cummins "double-fighting attack" released a conceptual emission control system and a PowerDrive electric hybrid system that meet the future Euro 7 standards. In fact, Cummins does much more than that. On the road to the cleanest air, Cummins is working hard to "three swords."

The low-emission Siemens charging locomotive powered by the Cummins QSK95 engine was tested and put into use in 2017.

"First Sword": Clean diesel power

Cummins has a history of nearly a century of diesel engine development and has been working to create the cleanest diesel power. At the same time, Cummins also uses existing advanced technology to help customers upgrade their old power to achieve a balance between environmental protection and the economy.

The recently introduced conceptual emission control system at the IAA will reduce emissions to unprecedented levels and even meet future Euro 7 emission standards. Cummins combines this conceptual emission control system with the latest intelligent electronics technology to represent another revolutionary leap in diesel engines.

Cummins' latest X15 engine is one of the company's cleanest diesel engines to date, powering heavy trucks and off-highway equipment worldwide, ensuring reduced emissions and improved environmental performance.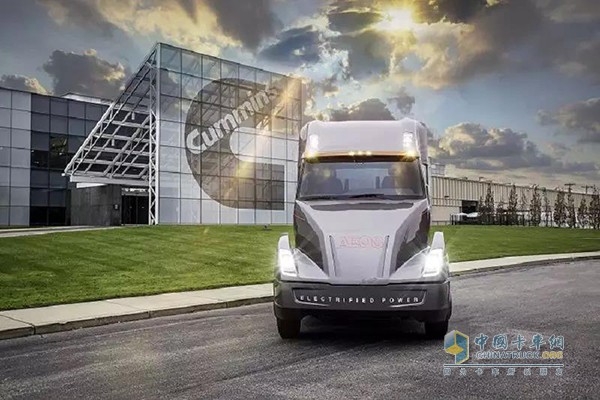 Since Cummins released the electric concept truck in August 2017, Cummins' electric power business has grown rapidly, including a number of acquisitions designed to help the company innovate.

"Second Sword": Motorized

Cummins' new electric power business is growing rapidly, thanks to Cummins' efforts to explore electric motors in more than a decade. Cummins has just launched the world's leading PowerDrive electric hybrid system at the 2018 IAA, which is designed to meet the diverse needs of light, medium and heavy duty applications.

Driven by innovative technologies, the price of batteries is declining and more energy can be stored. However, for heavy-duty electric vehicles that are transported over long distances, it takes a while to achieve full power. Cummins is working to provide an all-electric drive system for the city bus market in 2019 and to launch off-highway applications later.

To ensure that it will become a leader in the electrification market in the future, Cummins has begun to take action: recently acquired Silicon Valley-based Efficient Drivetrains, Inc., a Silicon Valley-based efficient electric drive system company that specializes in providing hybrid power to commercial vehicle customers. Fully electric power solution. In addition, Cummins has acquired the Johnson Matthey Battery Division in the UK and Brammo in North America, which design and develop battery packs for mobile and stationary applications.
Trucks from Fair Oaks Farm in Northwestern Indiana use renewable natural gas to deliver milk in the Midwestern United States

"The Third Sword": Renewable Natural Gas

While developing electric and clean diesel engines, Cummins is also developing natural gas power technology. Combining renewable natural gas with the latest Cummins Westport natural gas engine technology delivers zero-emissions for better environmental benefits.

Although renewable natural gas is hard to find, there are many Fair Oaks farms in northwestern Indiana. The farm has more than 30,000 cows and the methane it emits can be used for natural gas processing. The project has been running smoothly for some time, and the Fair Oaks farm uses Cummins Westport natural gas engines and farm-produced renewable natural gas to deliver the milk to the Midwest.

In 2017, Cummins Westport launched a new natural gas engine that emits 90% less than the NOx standard required by the US Environmental Protection Agency (EPA). In California, Cummins will work with landfill treatment suppliers to provide renewable natural gas power to these engines. This collaboration will make the local bus system the cleanest bus system in the world.

Reading volume: Source: Cummins China Author: Zebian

Rongke Induction Furnace featuring highly stable performance and energy saving, much easier to operation due to its highly smart melting manager system, and excellent inner electric comp.China Copper Smelting Furnace ,Medium Frequency Furnace supplier & manufacturer, offer low price, high quality Intermediate Frequency Furnace,Medium Frequency Electric Furnace, etc. Rongke furnace specialized in design and manufacturing medium frequency induction furnace since 2013, now we have over 300 sets of smelting system running around the world and yearly revenue over 100 million CNY, every year our sales are expanding at least 1.5 times over last year and factory area too is enlarging every two years. now the factory is covering over 15000 sqm. Among the 110 employees we have 20 R&D engineers.

Iron Induction Melting Furnace

iron melting furnace,iron melting pot,induction heating iron ,iron melting crucible,iron smelter

FOSHAN RONGKE INDUSTRIAL ELECTRIC FURNACE CO.,LTD , https://www.rongke-industrial.com