Model NO.: customized

Process: Separation Process

Industry: Metal Stamping Parts

Tolerances: 0.02mm

Customized: Customized

Brand: Merid

Payment: T/T, L/C, Western Union

Package: Carton or According Customers Prime; Requirement

Delivery Time: 7-50 Days

Quality Control: 0 Defects, 100% Inspection Before Packing

Application: Transportation

Name: Stamping Componets

Logistics Service: Sea, Air, Express, EXW, Fob, CIF, DDU, DDP

Design: Ccording to Customers Requirement

Machine Type: 16t-220t

Trademark: OEM

Transport Package: Customized

Specification: customized

Origin: China

HS Code: 7326199000

Customized Stamping Parts,Shandong Metal Stamping,China Manufacturer High Quality OEM Stamping Part Feature of Stamping parts:

1.Precision Stamping parts strictly according to customers request drawing;
2.Tolerance:Could be in +/- 0.02mm;
3.Quality assurance in accordance with ISO9001;

4.Experienced technology engineers for 30 years &Â Well tranined workers;

5.Production line is very professional with the special process;

6.Fast and timely delivery:Speedly &Â Professional servie;

7.Stamping Series: Stamped part, guard board, precision metal stamping, pressing parts with powder coated, pressing and welding parts, pressing and streching parts, pressing parts with glanvized.

8.Porcessing: Stamping, punching, bending, welding, threading, grinding ,milling, machining, lathe,assembling etc.

Products Description:
| | |
| --- | --- |
| Item name | Metal Parts |
| Manufacturer | Merid Machinery with advanced technology,professional skill and experienced technicians to fit our customers requirements. |
| Material | Iron, Aluminum, Carbon Steel, Brass, Stainless steel |
| Design | Use the advanced mould design software |
| Surface Treatment | self-color, galvanized,polishing,Zinc, powder coating, painting, nickle, chrome, polish, e-coating |
| Price Term | FOB QINGDAO |
| Delivery Time | 25-60 days based on the different products |
| Package | Caton,Wooden Case or as Required |
| Industry | Customized parts are used in Building,Automotive,Electrical,Machiner assembly,Furniture,Aoil field Equipments,Marine equipments,Agricultural Machines,Transportation Equipment,OEM/ODM Electronics......... |
The other products: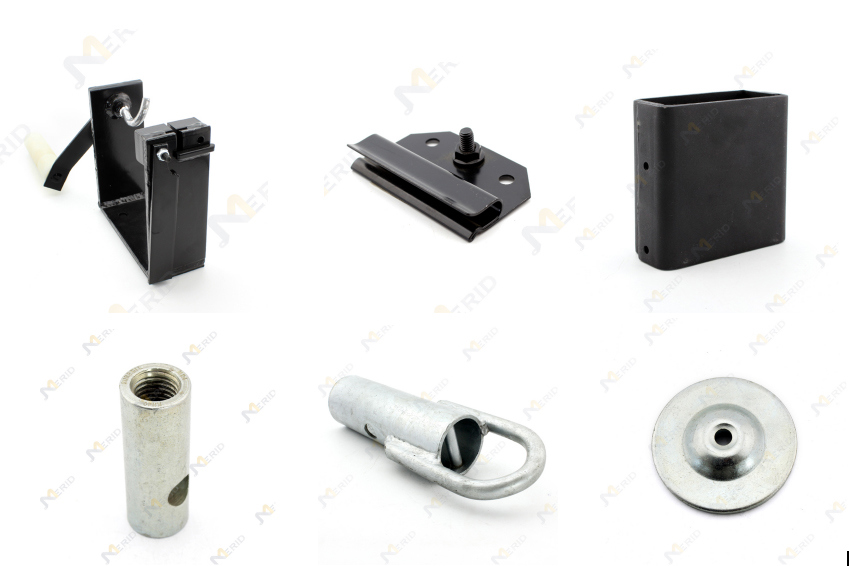 Our customers: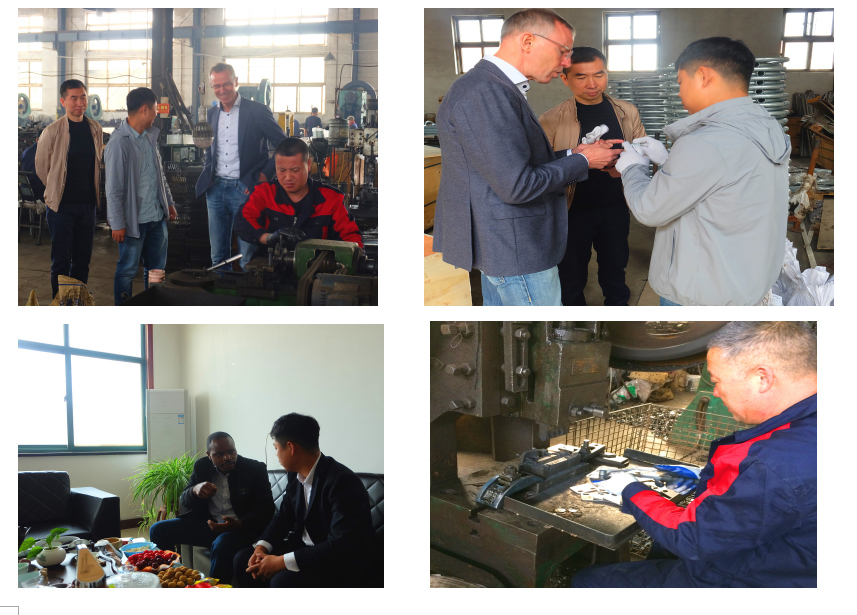 Our Service:

 
| | | | |
| --- | --- | --- | --- |
| Â  Â  Â  Â  Â Metal Stamping | Â  Â Deep Drawing Pressing | Â  Â  Â  Â  Â  Â Roll Forming | Â  Progressive Stamping |
| Â  Â  Â  Â  Â  CNC Punching | Â  Â  Â  Â  Â  Â CNC Bending | Â  Â  Â  Â  Â  Â Laser Cutting | Â  Â  Â  Water Jet Cutting |
| Â  Â  Â  Â  Â  Â Spot Welding | Â  Â  Â  Â  TIG/MIG Welding | Â  Â  Â  Â  Â  Â Laser Welding | Â  Â  Â  Â  Â Full Welding |
| Â  Â  Â  Â  Â  Custom Cut-outs | Â  Â  Â  Â  Â SilkScreening | Â  Â  Â  Â  Â  Â  Â De-burring | Â  Â  Â  Automatic Assembly |
| | | | |
| --- | --- | --- | --- |
| CNC Machining | CNC Milling | CNC Lather turning | Â  Â  Â  Â  Â  Â  CNC Grignding |
| 5-Axis Machining |  Wire EDM |         Threading |                   Drilling          |
| Aluminum Profile Extrude | Tube Bending | Â Tube End Forming | Â  Â  Â  Â  Â  Â  Â Tube Welding |
| Wire Fabrication       |  Fine Blanking |          Curling |     Profile Deep Processing |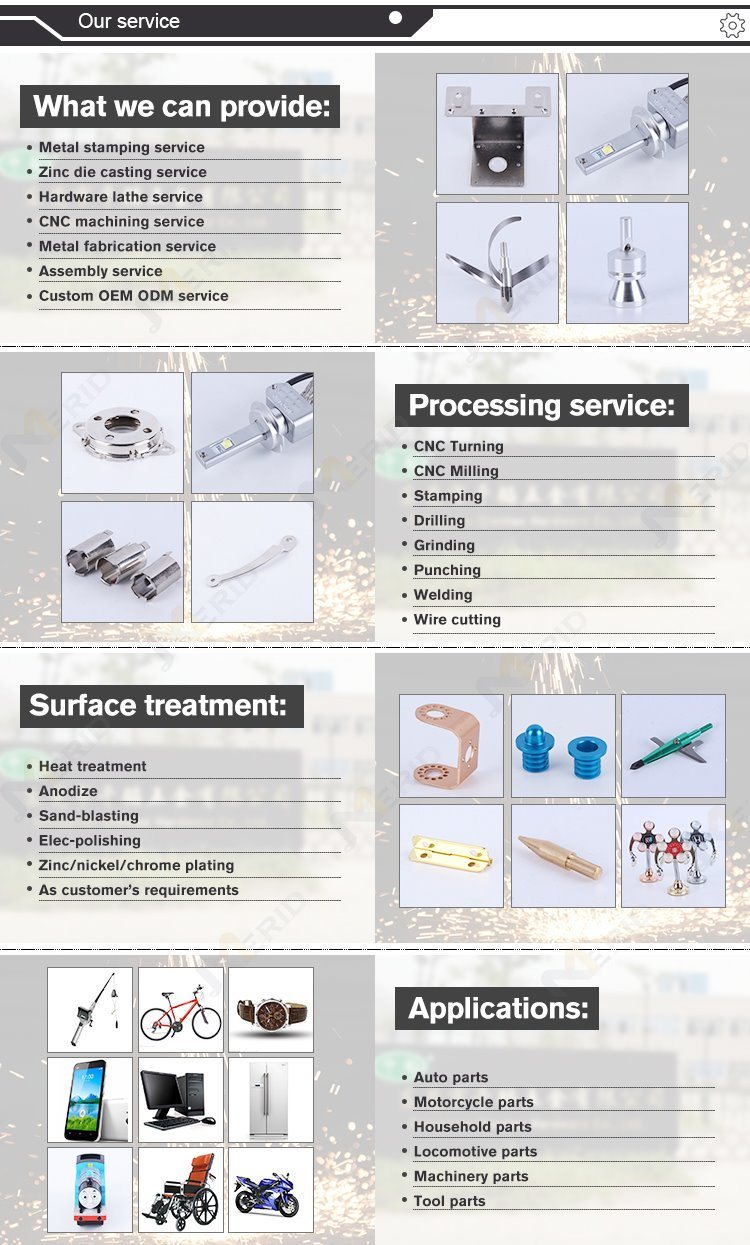 Company information:Qingdao Merid Machinery Co.,Ltd was established in Qingdao, China in 1991, with and area of 10,000 square feet. We are a professional top provider and industrial leader of full-service stamping, welding, machining, die castings and fabrication of metal components.The fields covers:
1.Automotive parts
2.Medical parts
3.Agricultural parts
4.Stock farming parts
5.Architectural parts
6.Industrial parts
7.Special Fields
8.Energy Industry
9.Telecommunication
10.Optical Semi-Conductor
11.Appliance
12.Lighting
13.Aerospace

Merid is equipped with the in-house capabilities of taking your project from design -Â tooling -Â prototype -Â production to finish, and the professional technical and production team could provide you the best solutions to ensure high quality and cost effective production of your products,
In 2008 Peter assumed responsibilities as President, still holding dear to his vision of embracing technology to ensure customer satisfaction. During the next 10 years, Peter continued looking at the product being made and researched othertypes of equipment to better manufacture the product we were providing our customers. The management team was also enhanced with other seasoned industry professionals.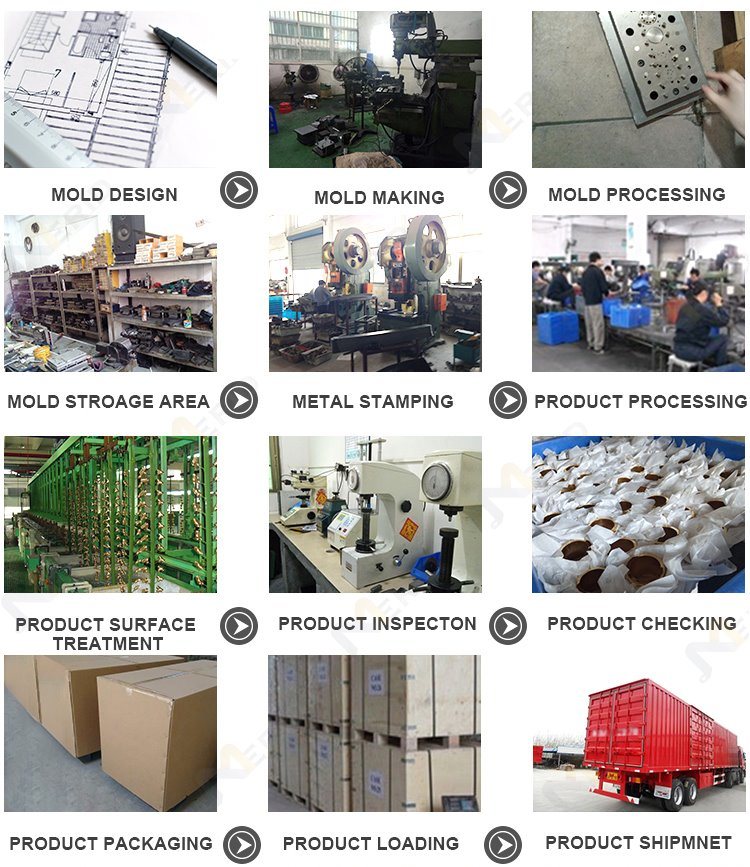 Machinery work times per day:

 
| | | | | | |
| --- | --- | --- | --- | --- | --- |
| Â  | 220T Press Machine | 160T Press Machine | 80T Press Machine | 63T Press Machine | 35T Press Machine |
| Work times per day | 6000 | 8,000 | 13,000 | 18,000 | 30,000 |
Market:

 
| | |
| --- | --- |
| Main Markets | Total Recenue(%) |
| Europe | 18 |
| America | 16 |
| Domestic Market | 13 |
| Eastern Asia | 12 |
| Mid East | 21 |
| Africa | 20 |
Shipping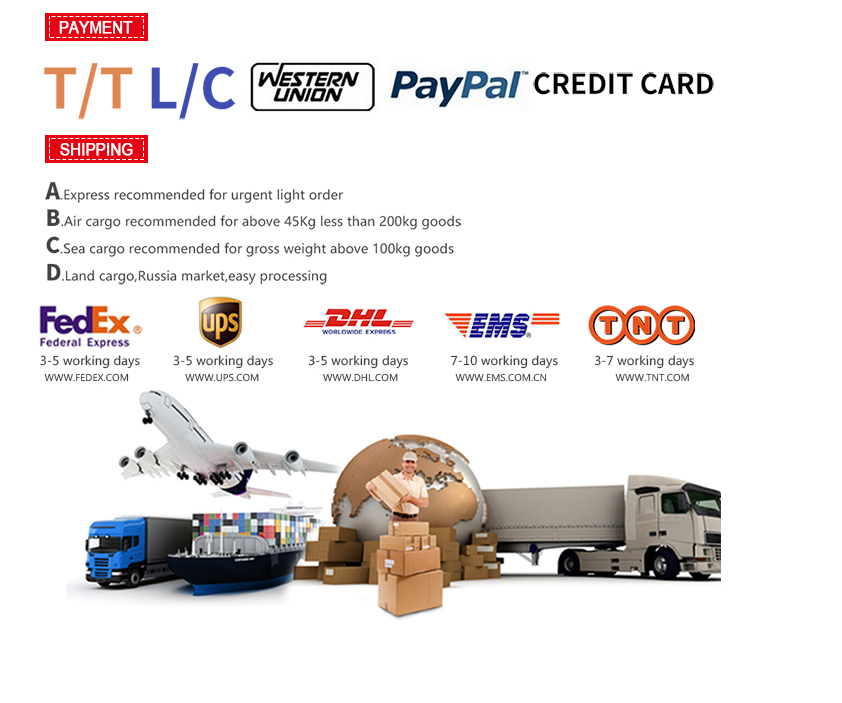 FAQ:1.What are our advantages over others?

a). Stamping, Machining, Welding, Die casting and Surface treatment equipment are equipped for providing you our best service and solutions.

b). 45 years experience.

c). On-time delivery.

e). Strict Quality Control System: 100% inspection before the shipment.

.

2.What are the production capacity of your company?

a). In Merid, fabrication works include precision stamping, deep drawing, fine blanking, cnc punching, cnc bending, laser cutting, flame cutting, cnc milling, cnc turning, tube bending, aluminum extruding, welding, die casting, etc.

b). Metal materials include stainless steel, iron, carbon steel, spring steel, aluminum, titanium, copper, brass, bronze etc.

3.What equipments do you own?

a). Punch Press: 16T-400T.

b). Welding: Carbon dioxide welding, spot welding, tig welding, automated robotic welding.

c). Machining: CNC lathe and machine centers, light machines(drilling, milling and tapping).

d). Die casting: 80T-500T.

e). Surface treatment: Shot blasting facility, Polishing, Deburring.

4.What finishes can you provide?

The finishes which we could provide is powder coating, painting, galvanizing, baked enamel, anodizing finish, and other plating finishes.

5.How can you guarantee the quality?

Quality control department build the control plan before starting the project, the strict inspection will be applied throughout the whole production.

Contact:Tel:+86 18678963713Â Â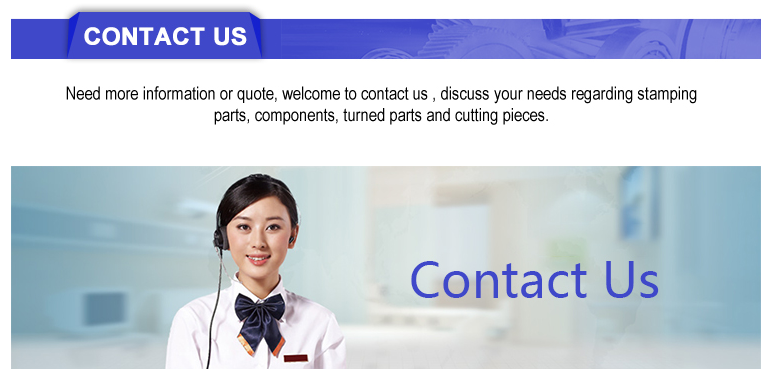 The electric automobile self starter or best known as the starter is the device chiefly responsible for carrying out the processes involved in starting vehicles up.


The Car Starter works by harnessing the power of the automotive battery. Once the key is inserted into the ignition switch and then turned to the start position, a tiny amount of current flow through the neutral safety switch and into the starter relay or Starter Solenoid. The Starter Motor then cranks the engine to enable the piston to create a suction drawing in the fuel and air mixture into the cylinder. The engine will then start as the spark created by the ignition system will ignite this mixture.

Turning on the ignition switch allows a small amount of power from the battery to flow to the solenoid above the starter. When the low-current power from the starting battery is applied to the solenoid, oftentimes with a key-operated switch, it releases a small pinion gear on the starter motor's shaft and meshes it with the ring gear on the flywheel of the engine.
The solenoid is also responsible for closing out high-current contacts for the starter motor and it then starts to run. Once the engine starts, a key-operated switch is activated and a spring in the solenoid assembly pulls the pinion gear away from the ring gear which then causes the starter motor to stop. Modern Auto Starter motors are equipped with a "bendix," a gear and integral freewheel, or overrunning clutch, thereby allowing the flywheel to automatically disengage the pinion gear from the flywheel when the engine starts.

Auto Chevrolet Parts,Bosch Starter,Auto Renault Parts,Auto Volvo Parts

Ningbo zhongwang auto fittings co.,ltd , https://www.zowoparts.com