Model NO.: 110/90-16

Tire Hierarchy: 6pr/8pr

Customized: Customized

Cord Material: Nylon

Condition: New

Standard Rim: 2.50

Rubber Content: More Than 50%

HS Code: 4011400000, 4011400000

Section Width: 109

Warranty: 30000km

Outside Diameter: 604mm

Trademark: CENTURY FUNG, LANSTONE, QUEENSTONE or OEM

Transport Package: Color Belt

Specification: 110/90-16

Origin: Qingdao

FAQ

1.Are you a factory or a trading company?

Factory since 2010.

2.Why is your product best? 

The reasons why our procuts are the best are as below:

A. Our boss himself is atyre&chemical expert. Together with our tech team, we make our formula best, makes we can confidently make the guarantee, which is till the pattern is totally worn out, the tyre will not appear ply separation or bulge problem.

B. With strong structure, our tyre has the best wear resistant performance. Means, same using condition, our tyre could be used for longer time.

C. Our tyre is best not because we say it, but through strict running test, compared with famous brands from China, UK, Japan, India, America, Taiwan, and Thailand, we give the tyre 500KG loading, and 90KM/H speed,keep the tyre running until burst, the test result obviously shows our tyre is the best, cause our tyre last longest time in this test.

This is why we are 100% confident to give customers guarantee.

3.What's benefit will you as your brand agent?

A. Once we sign the agent contract, you will be the only company selling this brand in your country or even including your neighbor countries.(Depends on contract).

B. After we sign the agent contract, we will not accept OEM oders from your countries or even including your neighbor countries.(Depends on contract).

C. Endless business, endless free market&sales service and tech support.

4.Is OEM available?

Yes, OEMÂ is available.

5.Is the sample available?

Yes, samples free.

6.Are the products tested before shipping?

Yes, we alway test produts before loading. We test our raw material, semi-finished and finished products every single day.

Company Introduction

    Qingdao Century Fung Tire Co., Ltd. is the member units of the Bureau of the China Rubber industry Association, cycle tire vice president of branch units. 

The company is located in the scenic mountain at the foot of the Greater Pearl River, adjacent to State Road 204. Qingdao Port, 20 kilometers of land, sea and air interchange, the traffic is very convenient. 

The company has advanced production technology and equipment, perfect detection means, and a large number of experienced high-level professional and technical strength. Mainly produces a series of motorcycle tires, electric vehicle tires, Car tires. 

The company has always attached importance to product quality, implementation of brand strategy, development of brand economy, and actively introduce advanced technology and production processes, products strictly in accordance with national and international advanced standards of design, production and testing, with a sound quality management system, ISO/TS 16949 quality system certification, China Compulsory '3C' certification, and the United States, 'DOT' certification, the certification of Europe 'ECE' Indonesia 'SNI' certification. 

We sincerely welcome friends from all walks of life, new and old customers cooperation and seek common development.

 

For the wide range of Applications of hydraulics, high temperature cooling of hydraulic oil is the key to ensure the good operation of the equipment. We have accumulated a lot of experience in design calculation and production in the 20 years of hydraulic oil cooling. Whether the unit is a Hydraulic Oil Cooler or a hybrid hydraulic Oil Cooler, we can individually customize the product according to the individual needs of the customer's industrial hydraulic equipment. At the same time, we also offer a standard hydraulic oil cooler series solution to ensure the performance at the same time. Avoid long-term problems with separate designs, and we offer different cooling drive methods for different application areas, such as hydraulic motors, DC motors, AC motors, explosion-proof motors, pneumatic motors, etc.

Because hydraulic technology has many outstanding advantages, it has been widely used from civilian to national defense, general transmission to highly accurate control systems. In the defense industry. Many of the weapons and equipment of the Air Force have adopted hydraulic transmission and control. Such as airplanes, tanks, ships, radars, artillery, missiles and rockets. In the machine tool industry, 85% of the current machine tool transmission systems use hydraulic transmission and control, such as grinding machines, milling machines, planers, broaching machines, presses, shearing machines and combination machine tools.

In the metallurgical industry, electric furnace control systems, rolling mill control systems, open hearth charging, converter control, blast furnace control, strip deviation and constant tension devices all use hydraulic technology. In construction machinery, hydraulic transmissions such as excavators, tire loaders, truck cranes, crawler bulldozers, tire cranes, self-propelled scrapers, graders and vibratory rollers are commonly used.

In agricultural machinery, hydraulic technology is also widely used, such as combine harvesters, tractors and plows. In the automotive industry, hydraulic off-road vehicles, hydraulic dump trucks, hydraulic aerial work vehicles and fire trucks all use hydraulic technology; in the textile industry, plastic injection molding machines and rubber vulcanizers are used. Paper machines, printing presses and textile machines; in the marine industry, the application of hydraulic technology is very common, such as full hydraulic dredgers, salvage boats, piling boats, oil production platforms, hydrofoil ships, hovercrafts and ship auxiliary machines. recent years.



Hydraulic technology is also used in solar tracking systems, wave simulation devices, ship driving simulators, seismic reconstruction, rocket-assisted launching devices, aerospace environment simulations, and high-rise building anti-vibration systems and emergency braking devices.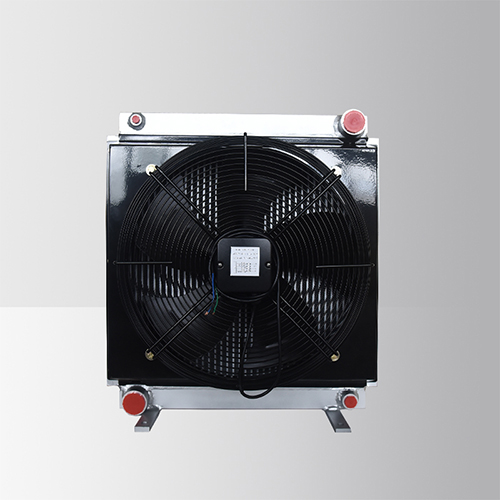 Industrial Hydraulics Heat Exchanger

Industrial Hydraulics Heat Exchanger,Hydraulics Heat Exchanger,Hydraulic Heat Exchanger,Hydraulic Oil Heat Exchanger

Xinxiang Zhenhua Radiator Co., Ltd. , https://www.thermal-manage.com